Frequently Asked Questions
How many and how soon will I get qualified Sales Reps?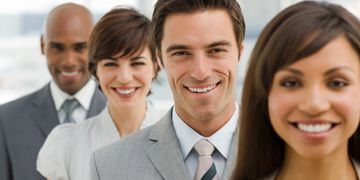 We typically deliver between 5-10 qualified Candidates for each US location engaged, depending on location and external influencing factors.
You can usually expect qualified Candidates within 1-2 weeks, but in reality it's just days.​
All interested candidates are usually pre-screened (i) at the resume level (ii) for good communication skills and (iii) must have decent outside b2b sales experience, own car, clean driving record, proficient with ms-word/excel or google docs, etc.
We continue sourcing & screening candidates for 30 days after engaging.
How does it compare with other Job Boards?
Firstly, we do heavy cold calling, emailing and follow up on Candidates, pre-screening them and submitting them to you.
Secondly, you will be working with an experienced Sales Recruiter to give you excellent Customer Service backed with a dedicated Sourcing team with access to many pre-paid job board resources. So why pay for them or spend countless hours combing through the resumes?
Coupled with our extensive proprietary database of Sales Reps, CopierReps gives you a much larger outreach to local Sales Reps than the other job boards.
How exactly is my Productivity increased?
Faster time-to-hire.

Hiring within 30 days vs. 60 days, means your Sales Rep is ramped up & productive one month earlier.

Better overall quality of hire.

We provide a much wider pool of qualified candidates to select from than the traditional job boards. This means that you have better final candidates to pick from, and the impact of an A player over a B player is significant in terms of revenues generated.

Recovering those lost opportunities

and re-growing market share.

Productivity

- We do the legwork while you focus on productivity and revenue growth!
How does your pricing work? Use of Co-Op funds?
To engage us on a search for a specific position, there are three different ways to engage: (i) Pay online with credit or debit card using PayPal's secure server (ii) Mail a check to the address in "Engage" tab or (iii) By Invoice (email

Sales@CopierReps.com

).
If emailing us or filling out the online form, please include your contact information along with the city/territory and the base salary and expected OTC earnings for the first year, plus any local challenges you see.
As for use of Co-op funds, please contact your Manufacturer DSM or Rep for more information.
Can you guarantee a Hire whom I can train & mentor?
CopierReps.com is a top class sales recruiting service designed to augment your sourcing needs led by a Senior Sales Recruiter and a dedicated Sourcing Team.
Just as with other sourcing services like Monster, Zip Recruiter, Internal Recruiters or Agencies, there can be no guarantee of a hire as there are simply too many factors beyond our control.
However, we do guarantee our Service Levels and do all the heavy lifting for you in reaching out to hundreds of local Sales Reps. We are very good at what we do. If anyone can find your hires, we can!
What are your Metrics regarding time-to-fill?
Our Founder originally built the PyramidST Sales recruiting solution which was implemented across Xerox Agents yielding a phenomenal 85% success rate in filling Dealership Sales Rep positions with an average time-to-fill of 26 days.
With another major Manufacturer, they too implemented our Sales Recruiting Solution nationally across 400 Dealers, and yielded a 90% success rate in filling their positions with an average 22 days to fill.
CopierReps is the next generation upgrade on PyramidST and you can now see the positive impact it has on your bottom line.